0725570499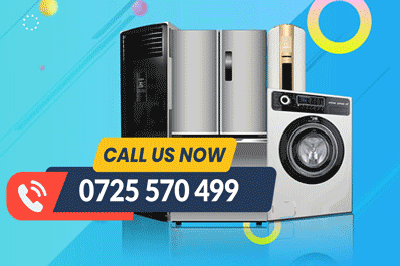 ---
Home Appliances Repair in Nairobi: Your Trusted Service by Home Fixit
In the bustling urban landscape of Nairobi, where home appliances are integral to daily life, the need for reliable and efficient appliance repair services is paramount. Home Fixit, a reputable and customer-focused service provider, has emerged as a trusted name in the realm of home appliances repair in Nairobi. In this article, we will explore the exceptional service offered by Home Fixit, emphasizing its importance and benefits.
Understanding the Importance of Appliance Repair
Home appliances, whether it's a refrigerator, washing machine, oven, or air conditioner, play a vital role in modern households. They simplify daily tasks, improve comfort, and enhance the overall quality of life. However, like any mechanical or electrical equipment, appliances can develop issues over time. Here's why appliance repair is crucial:
Cost-Efficiency: Repairing a faulty appliance is often more cost-effective than replacing it with a new one, saving you money in the long run.

Environmental Responsibility: Repairing appliances reduces electronic waste and contributes to a sustainable environment by extending the lifespan of your devices.

Convenience: A malfunctioning appliance can disrupt your daily routine. Timely repairs ensure you can continue using your appliances without inconvenience.
Home Fixit: Your Go-To Appliance Repair Solution
1. Comprehensive Appliance Coverage:
Home Fixit offers repair services for a wide range of home appliances, including but not limited to:
Refrigerators
Washing Machines
Ovens and Stoves
Air Conditioners
Microwave Ovens
Dishwashers
Water Heaters
2. Highly Skilled Technicians:
The success of Home Fixit's appliance repair service in Nairobi hinges on its team of skilled and certified technicians. These professionals possess in-depth knowledge of various appliance brands and models, ensuring accurate diagnostics and efficient repairs.
3. Prompt and Reliable Service:
Home Fixit understands the urgency of appliance repairs. They prioritize prompt service delivery to minimize downtime and inconvenience. Whether it's a minor issue or a major breakdown, their technicians respond swiftly to address your needs.
4. Quality Spare Parts:
When replacement parts are required, Home Fixit uses only genuine and high-quality components to ensure the longevity and reliability of your appliances. This commitment to quality ensures that repairs stand the test of time.
5. Transparent Pricing:
Home Fixit is known for its transparent and competitive pricing. They provide detailed estimates before commencing any repair work, so you know exactly what to expect, with no hidden costs.
6. Customer-Centric Approach:
Customer satisfaction is at the core of Home Fixit's service philosophy. They prioritize open communication, professionalism, and ensuring that your appliances are functioning optimally.
In Nairobi's dynamic urban environment, where home appliances are essential for daily living, Home Fixit stands out as a reliable partner for appliance repair needs. Their commitment to quality, skilled technicians, and dedication to customer satisfaction make them a top choice for those seeking home appliances repair services in Nairobi. When your appliances require attention, trust Home Fixit to provide efficient, affordable, and trustworthy solutions, ensuring that your daily life remains comfortable and convenient.