Indesit Washing Machine Error Codes
---
Indesit Washing Machine Error Codes
Indesit washing machines may have different error codes depending on the model. It's essential to consult the specific user manual for your particular model, as error codes can vary. However, here are some common Indesit washing machine error codes and their potential meanings:
F02: This may indicate a problem with the motor or motor tachometer.

F03: Water drainage issue. Check for blockages in the drain pump or the drain hose.

F05: This code often points to a water pressure sensor issue. Check the water supply, inlet valve, and pressure switch.

F06: Door lock error. Inspect the door lock and its wiring.

F08/F09: Heating element issues. These codes indicate a problem with the heating circuit. Check the heater, thermostat, and related components.

F11: Communication error between the main control board and the display board.

F12: Electronic control board error. This may require professional assistance.

F13: NTC (temperature sensor) error. Check the wiring and the sensor itself.

F14: Fault with the water inlet valve. Ensure the water supply is connected and functioning properly.

F15: Water not being pumped out. Check for blockages in the pump and drain system.

F18: Communication error on the circuit board.

F20/F21: Water inlet problem. Check the water supply, inlet valve, and associated components.
Remember, the error codes and their meanings can vary between different Indesit washing machine models. Always refer to the user manual provided by the manufacturer for the most accurate information specific to your appliance. If you are unable to resolve the issue, it's recommended to contact Indesit customer support or a qualified technician for assistance.
WASHING MACHINE REPAIR, OVEN REPAIR, FRIDGE REPAIR IN NAIROBI, COOKER REPAIR, DISHWASHER REPAIR, TUMBLE DRYER REPAIR, WATER DISPENSER REPAIR, TELEVISION REPAIR...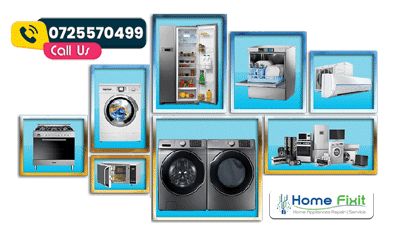 Get the best appliance repair services in Nairobi & Kenya. Whether it's a malfunctioning washing machine, refrigerator, cooker, oven, television, water dispenser, dishwasher, or tumble dryer, our team of skilled technicians is here to provide prompt and reliable repairs. With years of experience in the field, we specialize in fixing a wide range of appliances, ensuring that your daily routines are not disrupted and your appliances operate at their best. Trust us to deliver efficient and professional appliance repair services tailored to your needs in Nairobi.