Electric Cooker Repair in Nairobi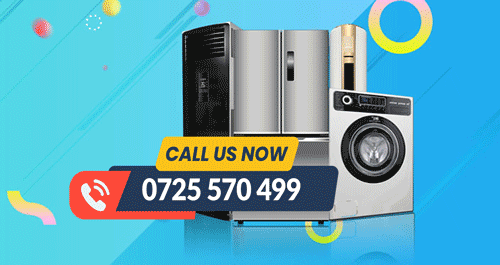 Machine Repair Nairobi is a leading provider of electric cooker repair services in Nairobi County. With their team of skilled technicians and extensive experience in the field, they are committed to delivering top-notch repair solutions for all types and brands of electric cookers.
Whether you have a malfunctioning heating element, a faulty thermostat, a broken control panel, or any other issue with your electric cooker, Machine Repair Nairobi has the expertise to diagnose and fix the problem efficiently. They understand that a malfunctioning cooker can disrupt your daily routine and cause inconvenience, so they strive to provide quick and reliable repair services.
One of the key advantages of choosing Machine Repair Nairobi is their prompt response time. They recognize the urgency of cooker repairs and aim to provide same-day or next-day service whenever possible. Their team is equipped with the necessary tools and spare parts to carry out repairs on-site, minimizing the need for multiple visits.
Machine Repair Nairobi prides itself on its commitment to customer satisfaction. Their technicians are highly trained and knowledgeable, ensuring that they can handle a wide range of cooker repair issues effectively. They are also friendly and professional, addressing any concerns or questions you may have throughout the repair process.
In addition to their repair services, Machine Repair Nairobi offers routine maintenance for electric cookers. Regular maintenance can help prevent major breakdowns and prolong the lifespan of your appliance. Their technicians can perform thorough inspections, clean and lubricate components, and make any necessary adjustments to ensure your cooker is functioning optimally.
When it comes to pricing, Machine Repair Nairobi strives to offer competitive rates for their services. They provide transparent and upfront pricing, ensuring that you are aware of the cost involved before any work is done. Their goal is to deliver high-quality repairs at affordable prices, without compromising on the quality of their service.
To avail of their electric cooker repair services in Nairobi County, you can contact Machine Repair Nairobi through their website, phone, or email. They have a dedicated customer support team that will assist you in scheduling a convenient service appointment and addressing any inquiries you may have.
Overall, Machine Repair Nairobi is a trusted and reliable provider of electric cooker repair services in Nairobi County. With their skilled technicians, quick response time, and commitment to customer satisfaction, they are the go-to choice for anyone in need of efficient and professional cooker repairs.