Bosch home and office appliances repair in Nairobi kenya
We fix appliances including
Washing Machine, electric and Cooker, induction plate cooker, gas and electric Oven, Fridge, Water dispenser, Freezer, Microwave Oven, Dishwasher, Dryer, Ice Maker, Chillers and coolers, Refrigirator, Kitchen hood, cooker hood, Trash compactor, Vacuum cleaner, Aquarium, Home theater, Air conditioners, Massage Chair, Automatic vehicle Remote key, filling and sealing machine, Packaging machine.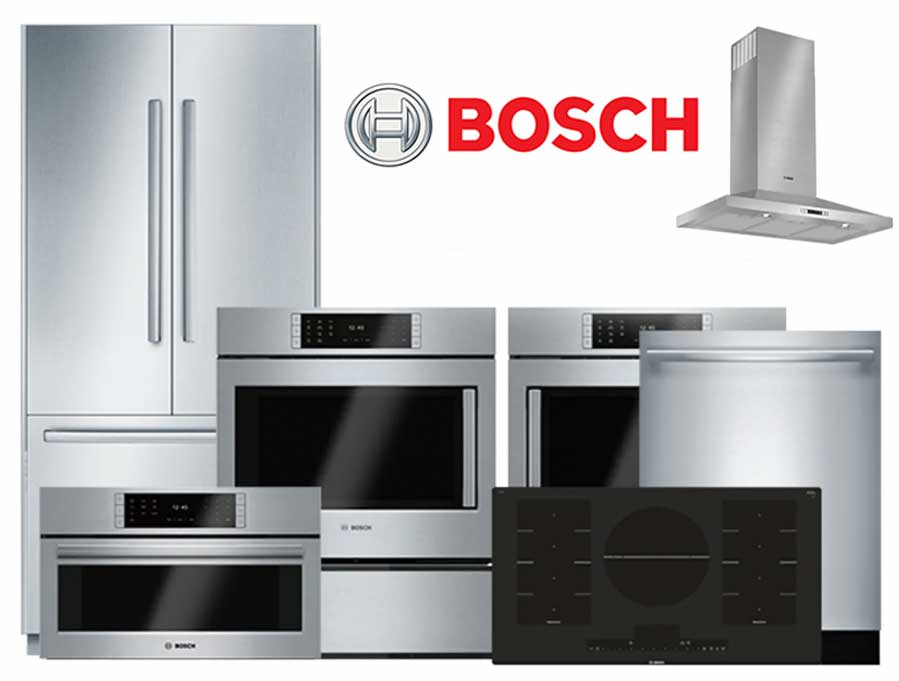 Bosch Home Appliances:Bosch Washing Machines, Bosch Refrigerators, Bosch Cookers, Ovens, Dishwashers, Tumble Dryers, Televisions
Bosch, a name synonymous with innovation and quality, extends its excellence to home appliances that are designed to make your daily routines more efficient, convenient, and enjoyable. Whether you're looking for kitchen appliances, laundry solutions, or other household essentials, Bosch Home Appliances offers a wide range of products to meet your needs.
List of Common Types of Appliances from Bosch:
Dishwashers: Bosch is renowned for its dishwashers, known for their quiet operation and exceptional cleaning performance. They come in various designs, including built-in, semi-integrated, and fully integrated models, allowing you to seamlessly incorporate them into your kitchen.

Refrigerators: Bosch manufactures refrigerators in various configurations, including French door, side-by-side, and built-in models. These refrigerators feature advanced technologies to keep your food fresher for longer.

Ovens and Ranges: Bosch ovens and ranges are designed with precision cooking in mind. You can choose from wall ovens, slide-in ranges, or cooktops, all equipped with innovative features to make cooking a breeze.

Microwaves: Bosch offers built-in and countertop microwave ovens that combine style and functionality to quickly heat or cook your food.

Washing Machines: Bosch washing machines are known for their energy efficiency and gentle care of your clothes. They come in front-loading and top-loading configurations to suit your preferences.

Dryers: Bosch dryers are designed to work seamlessly with their washing machines, ensuring your laundry dries efficiently while preserving fabric quality.

Small Appliances: Bosch also offers a variety of small kitchen appliances, including coffee makers, food processors, blenders, and more, to enhance your culinary endeavors.
Bosch Appliance Repair Services in Nairobi, Kenya:
While Bosch appliances are known for their reliability, there may be times when they require maintenance or repair. Bosch understands the importance of keeping your appliances in top condition, and they offer comprehensive appliance repair services through authorized service centers. Here's what you can expect from Bosch appliance repair services:
Experienced Bosch Appliance Repair Technicians: Bosch service centers employ certified technicians who are trained to diagnose and repair Bosch appliances accurately.

Genuine Bosch Appliances Spare Parts: When repairs are needed, Bosch service centers use genuine Bosch replacement parts to ensure the longevity and performance of your appliances.

Warranty on Repair Services : If your Bosch appliance is still under warranty, the service centers can assist with warranty claims and repairs covered by the warranty.

Prompt Bosch Repair Service in Nairobi: Bosch is committed to providing timely and efficient repair services to minimize downtime and inconvenience.

Bosch Appliances Maintenance Services: In addition to repairs, Bosch service centers offer routine maintenance services to keep your appliances operating at peak performance and extend their lifespan.

Customer Support: Bosch service centers prioritize customer satisfaction and can provide guidance, answer questions, and address concerns related to your Bosch appliances.
Bosch Home Appliances combines innovation, quality, and reliability in its product offerings, making them a trusted choice for households around the world. Their commitment to excellence extends to their repair services, ensuring that your Bosch appliances continue to serve you efficiently for years to come.
Bosch Appliance Repairs Coverage Areas in Nairobi and around Kenya
We have served in :-
Lavington, Riverside, Karen, Runda, Muthaiga, Kilimani, Kilelesha, Ridgeways, Parklands, Kitisuru, Loresho, Spring Valley, Lower Kabete, Gigiri, whispers, Nyari estate, Nyayo estate, New Muthaiga, Lake View, Westlands, Langata Syokimau and kitengela, upperhill, Hurlingham, Utawala estate, Amboseli, ruai and kamulu, Kaloleni Estate, Buru Buru, Rongata Rongai,Hill view, Embakasi, Donholm, south B, South c, CBD, eastleigh, city park, valley arcade, valley road, university of Nairobi, kileleshwa, kitengela,limuru,ngong road…
Bosch Appliances Repair for all Common Bosch Appliance Problems
Common appliance problems can occur with Bosch appliances, just as with any other brand. While some issues may require professional repair services, there are several common Bosch appliance problems that you may be able to troubleshoot and fix yourself or with minimal assistance. Here are some of these common problems and potential solutions:
1. Dishwasher Not Cleaning Properly:
Problem: If your Bosch dishwasher is not cleaning dishes effectively, it might be due to clogged spray arms, a dirty filter, or incorrect loading.
Solution: Check and clean the spray arms and filters regularly. Ensure that you're loading dishes correctly, avoiding overcrowding and blocking the spray arms.
2. Refrigerator Not Cooling:
Problem: A refrigerator that's not cooling properly can lead to food spoilage. This could be due to issues with the thermostat, condenser coils, or evaporator fan.
Solution: Ensure that the condenser coils are clean and free from dust. Check the thermostat settings and adjust as needed. If the issue persists, consult a technician for further diagnosis.
3. Oven Not Heating Properly:
Problem: If your Bosch oven isn't heating to the desired temperature or cooking unevenly, it may have a faulty heating element or temperature sensor.
Solution: Inspect the heating element and temperature sensor for signs of damage or wear. Replace them if necessary. Also, use an oven thermometer to verify the actual temperature inside the oven.
4. Washing Machine Not Draining:
Problem: If your Bosch washing machine is not draining water properly, it could be due to a clogged drain pump or a malfunctioning drain pump motor.
Solution: Check for debris in the drain pump filter and clean it. If the pump is still not working, consider replacing it.
5. Dryer Not Drying Clothes:
Problem: A Bosch dryer that doesn't dry clothes adequately might have a clogged lint filter, a damaged heating element, or blocked exhaust vents.
Solution: Clean the lint filter after each use and ensure that the exhaust vent is clear of lint and debris. If the issue persists, inspect and replace the heating element if necessary.
6. Microwave Not Heating:
Problem: If your Bosch microwave isn't heating food, it may have a malfunctioning magnetron or capacitor.
Solution: Microwave repairs can be hazardous due to high-voltage components. It's advisable to contact a professional technician for microwave repairs.
7. Coffee Maker Issues:
Problem: Bosch coffee makers may experience problems like clogged filters, mineral buildup, or a malfunctioning brewing unit.
Solution: Regularly descale the coffee maker to remove mineral buildup. Clean and replace filters as needed. For more complex issues, consult the user manual or contact Bosch customer support.
Keep in mind that safety should always be a priority when attempting to fix appliance issues. If you are unsure about the problem or the solution involves complex electrical or mechanical components, it's best to consult the Bosch user manual or contact a certified Bosch appliance technician to avoid any risks or further damage. Bosch appliances often come with warranties, so check your warranty status before attempting any repairs on your own.
Call 0725570499 for more information about our Bosch Appliance Repair Services